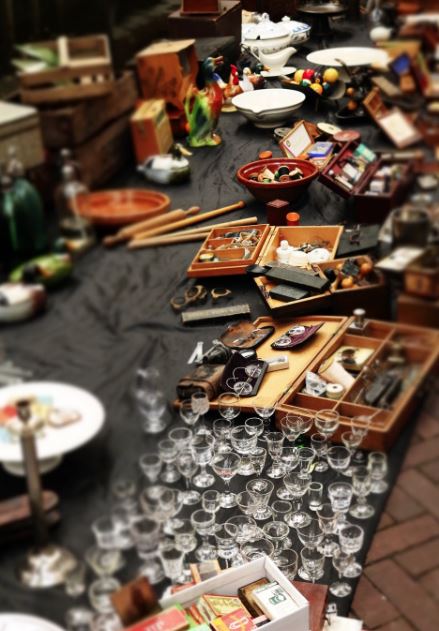 If you want to start making extra money, then you should visit the estate sales in your area. Estate sales offer higher quality merchandise than garage sales do, but you must spend some time learning about the process of shopping at these events. Here are some of the ways to make money with estate sales.
Update or Repair Furniture

Estate sales typically have furniture for sale, but the items may need repair or updating. If you know how to fix furniture, then you can offer a lower price for a distressed item before selling it to a new buyer at a higher price.
When you are creative, you can see ways to update old-fashioned furniture to make it usable by someone who is willing to pay more than you paid for the item.
Finding Vintage Garments

If you love fashion, then learning more about vintage garments can help you to make money. There are online and local clothing stores that accept vintage clothing, so you can offer a low price for a designer dress before selling it to someone else at a website, such as Poshmark. Look for garments that are clean and in good condition so that you can sell the clothing faster.
Learn About the Toys that Have the Most Value

When you decide to specialize in buying toys, you should learn about the types that have the most value. Get into contact with Transformers collection appraisers or a beanie baby collector who understand the value of each type of toy.
You can use a smartphone camera to send a photograph of a toy to the expert to learn if you can earn a profit by buying the item at an estate sale before selling it again to a collector. The tip is to know you have a treasure when someone sells it for a junk price. Do the research and start your own hunt.
Understanding the Collectible Market

The collectible market is changing daily, so you must learn what buyers are demanding today. If you can remain aware of the value of the collectible items along with learning how to check for damage, then you can find buyers who are willing to pay you more than you did for the thing that you bought at an estate sale.
Think About How You Will Transport Goods to Your Home

When you are visiting an estate sale, you are responsible for transporting the goods to your home. If you are buying a table or a bookcase, then you will need to have a truck, or you might need to hire furniture movers. To avoid the extra cost of hiring delivery drivers, you may want to concentrate on buying smaller things.