You might have bought life insurance to safeguard your family or business and supply monetary security when it was needed most, like lots of Americans have done. However, as situations change, your insurance coverage priorities might have changed with them, which is why selling your life insurance policy can make sense.

There are countless reasons you may wish to sell you life insurance policy. Which one is yours?
There are numerous reasons you may consider selling a life policy:
The premiums are no longer affordable.
The need to replace lost income in case of death of the insured no longer exists.
A term policy may be reaching the end of the coverage period.
Funds are wanted to improve a retirement lifestyle.
The need for funds to pay estate taxes no longer applies.
The need to eliminate future premiums payments but keep some life insurance.
There is a need for resources to pay for health expenses and long-term care.
A business no longer needs key-man insurance.
Premiums of policies owned by trusts continue to rise.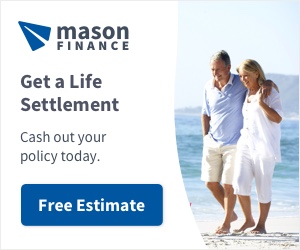 Maybe selling your Insurance policy isn't the right thing to do:
Selling your life insurance can be the answer but sometimes it is not. In the panic of a financial crisis we sometimes jump to a conclusion without getting all the facts. The following is a list of alternatives to selling your policy, one may be right for you.

The sale of a life policy is not for everyone. There are alternatives other than selling a policy that may be appropriate for a policy owner's circumstances:
Keep the policy enforce through a loan or use of the cash surrender value.
Seek an accelerated death benefit, if available.
Assign the policy as a gift or charitable contribution.
Covert a term policy to permanent insurance.
Reduce the death benefit with a lower face value and lesser premiums.
Lapse or surrender the policy.

Life insurance is an important asset, but with time you may find that your policy no longer matches your requirements-- your children are grown, you have medical expenses to cover, retirement costs are increasing, or premium payments are just too expensive.

Policy owners often grow out of the usefulness of their life insurance policies. And, traditionally, their only option was to lapse the policy or surrender it to the insurance provider.
But you have a much better choice.

You can sell your life insurance coverage policy. It's called a life settlement. And it supplies you with the chance to sell your policy for money you can utilize any method you desire, and even to keep a portion of your policy's survivor benefit without needing to make any extra premium payments. On average, policy owners can expect to get more than four times the policy's cash surrender value.