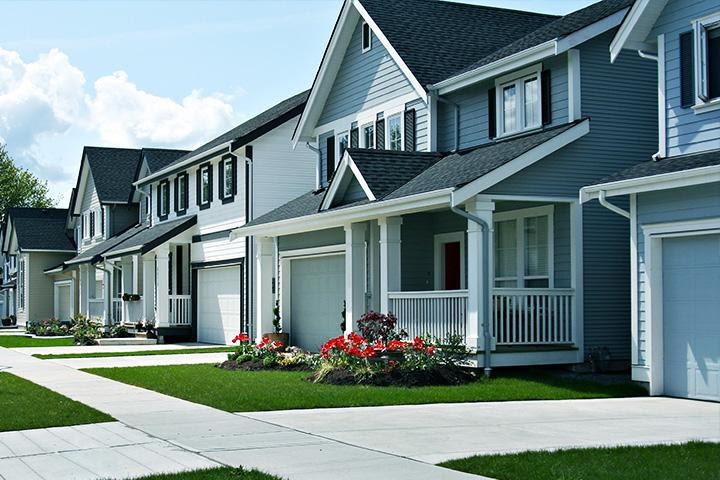 When renting a home, take the time to read through the contract. Don't just sign right way because this is the first and last time to see it. You risk regretting why you just signed without knowing what lies within the contract regarding your responsibilities. The renter and landlord have responsibilities stipulated in the lease agreement.
Understanding your responsibilities will protect you from a nasty lawsuit resulting from miscommunication. Knowing what lies ahead prevents conflicts and ensures a good relationship with your landlord.
This article highlights your responsibilities as a tenant. Keep in mind that sometimes local laws override these responsibilities. However, many of these rules adhere to Canadian and North American standards.
Replacements

Landlords don't have to replace everything in the home before you move in such as the light bulb. This seems like part of the fixed property but replacement is the renter's obligation. Luckily, it doesn't cost much.
And, you can fix in bulbs that match your requirements and remove them when moving out. The types of bulbs in the home determine total energy consumption. You have the freedom to fix energy-efficient options to cut back on your monthly expenses.
When moving in, the landlord has no obligation to replace the bulbs. Given their lifespan, it would be awkward waiting for the landlord to bring replacement when you're occupying the property.
Outdoor maintenance

For a detached home, you are responsible for mowing the lawn and other works in the yard. Snow removal is the landlord's responsibility during winter according to Canadian Law. Understanding responsibility for outdoor maintenance is very important after realizing how to find rent to own home near me. Adopting eco-friendly and low maintenance practices in the backyard saves a significant amount of money and time.




This makes the outdoor space more sustainable which is a great thing, especially when looking forward to owning the property after lease agreement.
Post-moving damages

The renter is responsible for any damages that happen to the property since moving in. Your landlord documents everything in the home before you move in. Well, you can also do the same by taking some photos of the property highlighting its present situation.
This proof will protect you from unnecessary expenses for damages that are not your responsibility. You have to fix any damages caused by your children or pets including broken glass and faucets.
However, damages from wear and tear are the landlord's responsibilities. Keeping the property in good shape is the job of the owner to make it appealing to tenants. Consider a professional inspection to realize any damages before moving in.
Understanding this allows knowing damages that you have to take care of and those that require the landlord. Documenting the current state of the property before moving in prevents conflicts in the future.
Timely rent payment

You should make monthly repayment on time. Apart from building your down payment for the home, it also improves your credit score. When opting for a rent to own contract, look for one where you become the owner of the property after moving in.
This gives you the freedom to remodel the property to match your requirements while still renting the home.
Before signing the contract, read the terms thoroughly. This allows understanding potential steps the landlord might take against you when you default. Paying your rent on time protects you from eviction and denting your credit history.
Additionally, failure to pay monthly rent might lead to the revocation of your contract. Timely payment of rent shows you are financially responsible with the capacity to meet expectations of your agreement.
Repairs and maintenance

Understating what you are getting into before moving in protects you from conflicts with the landlord in the future. It eliminates the chances of the landlord accusing you of things you are not responsible for.

Before you move in, the landlord should ensure that you find vital services in place. You are entitled to a safe home with privacy and streamlined payments. Check the local tenancy act to understand your rights for safety from scams and bad landlords.
You can't rule out conditions in the lease agreement that might not be in your favor. The landlord is responsible for any major repairs and maintenance on the property resulting from wear and tear. You are only to fix any damages that happen during your tenure.
Subletting and AirBnB

During your tenure, you might consider sharing the home or hosting an Airbnb. This allows getting some extra income to lower your expenses in the home. However, be mindful of the terms in the agreement. Some landlords might require permission to do so. Some cities have special rules and regulations regarding AirBnB hosting that everyone complies with.
Wrapping up

When renting a home, you should consider a rent to own contract. This is a cost-effective way to own your dream home. However, you have to be mindful of your obligations when renting a home before signing the agreement. This ensures a harmonious relationship throughout your tenure.